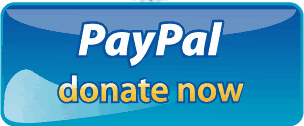 Create your own PayPal wishlist free. And make some money this season. All for free.. in just 5 simple steps, This is really a nice Christmas gift from Paypal, If you have a paypal account, or even if you don;t have one, Here's a nice way of earning this season that is absolutely free!!!!! and it is actually fun.




Step 1: Login to your Facebook account



Step 2: Click this link then allow the Paypal Application in your profile



Step 3: Once you're in the Paypal application create a wishlist by selecting the pictures of the products according to your likes




Step 4: You've now earned $1




Step 5: Share your wishlist to your friends and everytime they sign-up you get addition $1 for each friend. The limit is $100



Important:
You need a Paypal account to have this done because your money will be sent in your Paypal account. If you don't have a Paypal account you can register here for free.
Deadline of the promotion is from Nov. 15 until Dec. 31 2009, You will receive all your money after the promo date,
Enjoy your paypal for free this season!
Anyone may use this app; however, only PayPal account holders registered in India, Indonesia, Korea, Malaysia, Philippines, Thailand, Singapore or Vietnam will eligible to earn cash back. This promotion is valid until December 31st, 2009 or until funds last. See
Terms & Conditions
.